Our Friends
ONLY-HD.com

ONLY-HD.com Visit ONLY-HD.com for the best HD Footage from around the world shot exclusively by award-winning cinematographers! We feature footage ranging from natural vistas to urban landscapes to space animations in order to fit all our customers' needs.
WHAT'S UP, DOCUMENTARY? Animation and Non-Fiction Filmmaking

What's Up, Documentary? The increasingly popular use of animation in documentary and non-fiction filmmaking will be examined in this panel discussion sponsored by the New Media Council of the Producers Guild of America East and the New York Film/Video Arts Council.
Producers, directors and animators will show clips and discuss a range of projects, explaining how and why they chose to use animation, the positives and negatives in terms of time, budget and skill sets, and the artistic or interpretive contributions animation can bring to a project.
FAIR USE & BEST PRACTICES: The Good, The Bad, and The Confusing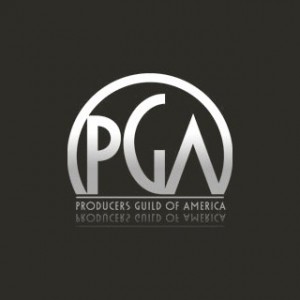 Fair Use & Best Practices The Producers Guild of America East Documentary and Seminar Committees organized a lively panel discussion to help answer the following questions:
– Do you use copyrighted material in your production?
– What rights do you need to secure?
– What are the differences between features, television, and new media?
– What is "Fair Use" of copyrighted material and how much will it cost?
JFS Films, LLC

JFS Films.com JFS Films was founded in 2000 by veteran PBS producer and production manager John Schwally to create quality television programming for broadcast and cable distribution in the United States and internationally.
Kozo Okumura, TV Director & Editor

Edit3.net Kozo Okumura has worked on a large variety of projects including documentaries, 30 seconds commercials, music videos and industrial videos. He is also a dancer/choreographer, which has helped his editing in terms of rhythm, pacing, and storytelling.
Bettie Page Reveals All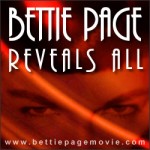 BettiePageMovie.com Bettie Page Reveals All compellingly captures the story of the naughty girl next store who changed the face of contemporary culture.
Petr Cikhart Films

petrcikhartfilms.com Petr films award-winning television series, feature-length documentaries, and both short and feature-length narrative films. He has worked in 80 countries and speaks 5 languages.
Iron Eye Productions

ironeye.com For over 10 years, Iron Eye Productions has produced award winning documentaries and provided production services to dozens of international filmmakers and television networks.
Michael Bratkowski, Director of Photography

bratkowski.us Michael Bratkowski is a director of photography and has worked on many Marabella Productions including Robocars.
Gary Griffin, Director of Photography

soc.american.edu An American University faculty member and award-winning cinematographer, Prof. Griffin won the Sundance Film Festival's 2005 American Excellence in Cinematography Award for the documentary, The Education of Shelby Knox.
Benoit Ouvrard

preneurdeson.tv For more than 10 years, Benoit has been working in France's production industry in both fiction and non-fiction.  He specializes in several audio areas – including sound mixing and boom operating.
Heritage Radio Network

heritageradionetwork.com Heritage Radio Network is an association of cultural journalists and editors forming a South-Eastern- and Central-European network of radio-stations.
Ahn Trio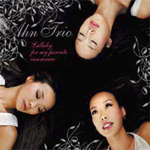 www.ahntrio.com Born in Seoul, Korea and educated at the Juilliard in New York City, the members of the Ahn Trio, (cellist Maria, pianist Lucia, and violinist Angella), are constantly redefining the art and architecture of chamber music.
Vox Pop Films

voxpopfilms.tv Vox Pop Films works with award-winning crew to create original TV programming and web-based video content for corporate and non-profit clients.
Rainlake Productions

rainlake.com Rainlake manages projects from inception to final delivery. We produce original programming for film, television and the digital world, and bring this powerfully authentic voice to our corporate clients.
GraphicPlanet Creative

GraphicPlanet Creative A digital media studio that creates beautiful, branded content in the form of web videos, tv shows, music videos, corporate video and films, both documentary and narrative. We also design and program websites such as Marabella Productions' new site.
The Dog Files

The Dog Files Everything you ever wanted to know about dogs and the people who love them! A web video series and website devoted to man's best friend. Created completely inhouse by GraphicPlanet Creative.
Discovery Channel

dsc.discovery.com The Discovery Channel provides documentary programming focused primarily on popular science, technology, and history, such as speculative investigation (with shows such as Mythbusters), automobiles, and occupations (Dirty Jobs and Deadliest Catch.)
National Geographic Channel

nationalgeographic.com National Geographic Channel, also known as Nat Geo, is a television channel that airs non-fiction television programs produced by the National Geographic Society. The channel features documentaries involving nature, science, culture, and history.
Science Channel

science.discovery.com The Science Channel is a cable and satellite television channel produced by Discovery Communications. Science Channel features science-related television programs covering all aspects of science, e.g. space, technology, prehistory and animals.
Investigation Discovery

investigation.discovery.com Investigation Discovery (ID) features programming dealing with criminal investigations, primarily homicide investigations, and other crime-related documentaries.
History Channel

history.com The History Channel is an international satellite and cable TV channel, with shows on historical events and persons, as well as various metaphysical phenomena with observations and explanations by historians, scholars, authors, esotericists, astrologers and Biblical scholars.
PBS

pbs.org PBS is a group of television stations through the United States and through parts of Canada that are non-profit and privately owned. Unlike most standard stations, PBS is known for broadcasting shows without commercial interruption.
CAIB (Columbia Accident Investigations Board)

caib.us On June 13, 2003 the NASA Administrator appointed a task force to assess the agency's Return to Flight efforts and help implement the recommendations of the Columbia Accident Investigation Board.
NAVCAN (Canada's "FAA")

navcanada.ca NAV CANADA provides air traffic control, flight information, weather briefings, aeronautical information services, airport advisory services and electronic aids to navigation.